This article will explain how to update your payment method in Voxie. Please note that only the Account Owner can update the payment information in Voxie.
Jump to
Updating Payment Method
First, log into Voxie and on the upper right-hand corner, click the drop down menu to navigate to Team Settings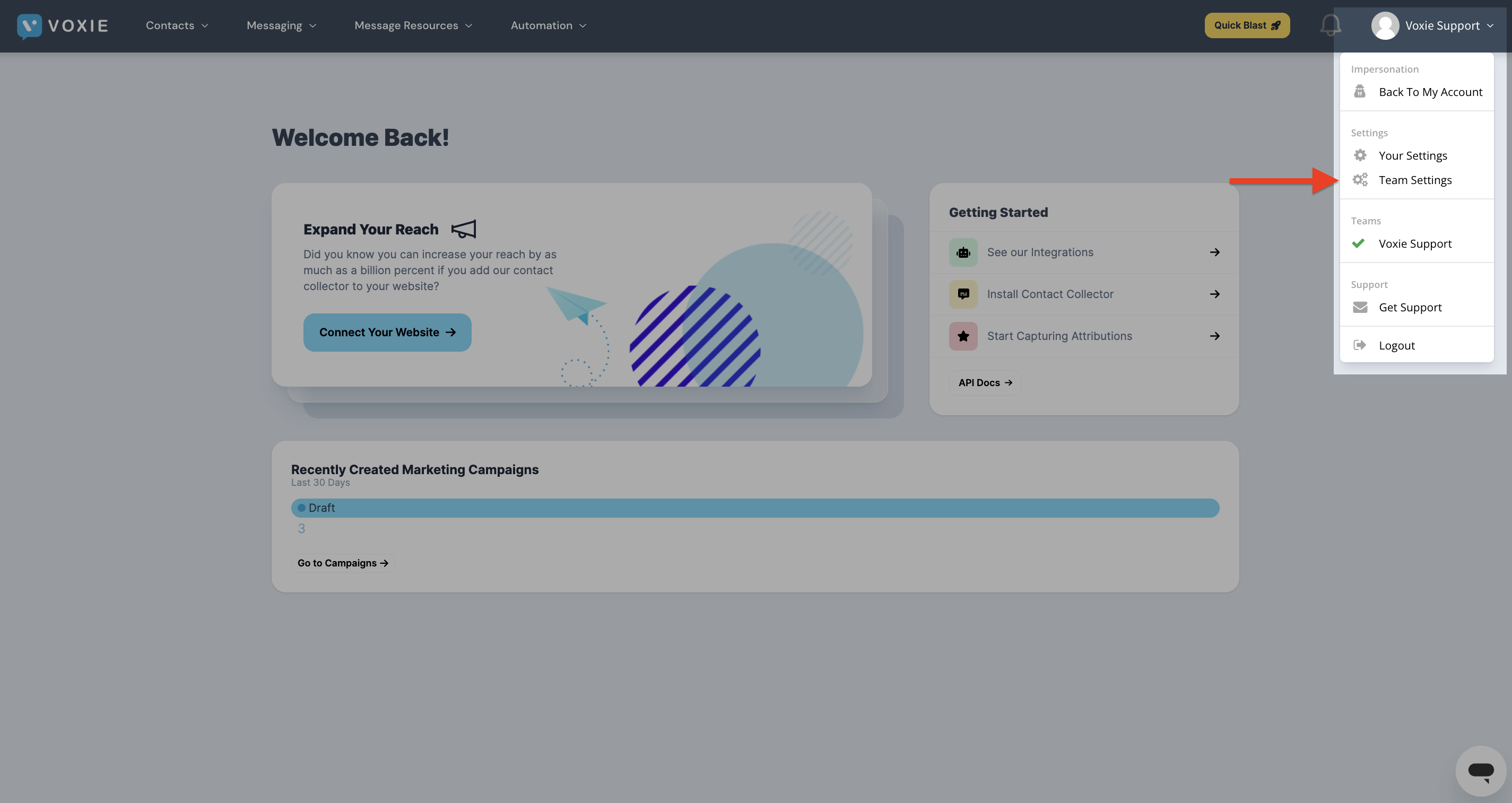 On the left side of the screen, you'll see a list of Team Settings. Click Payment Method.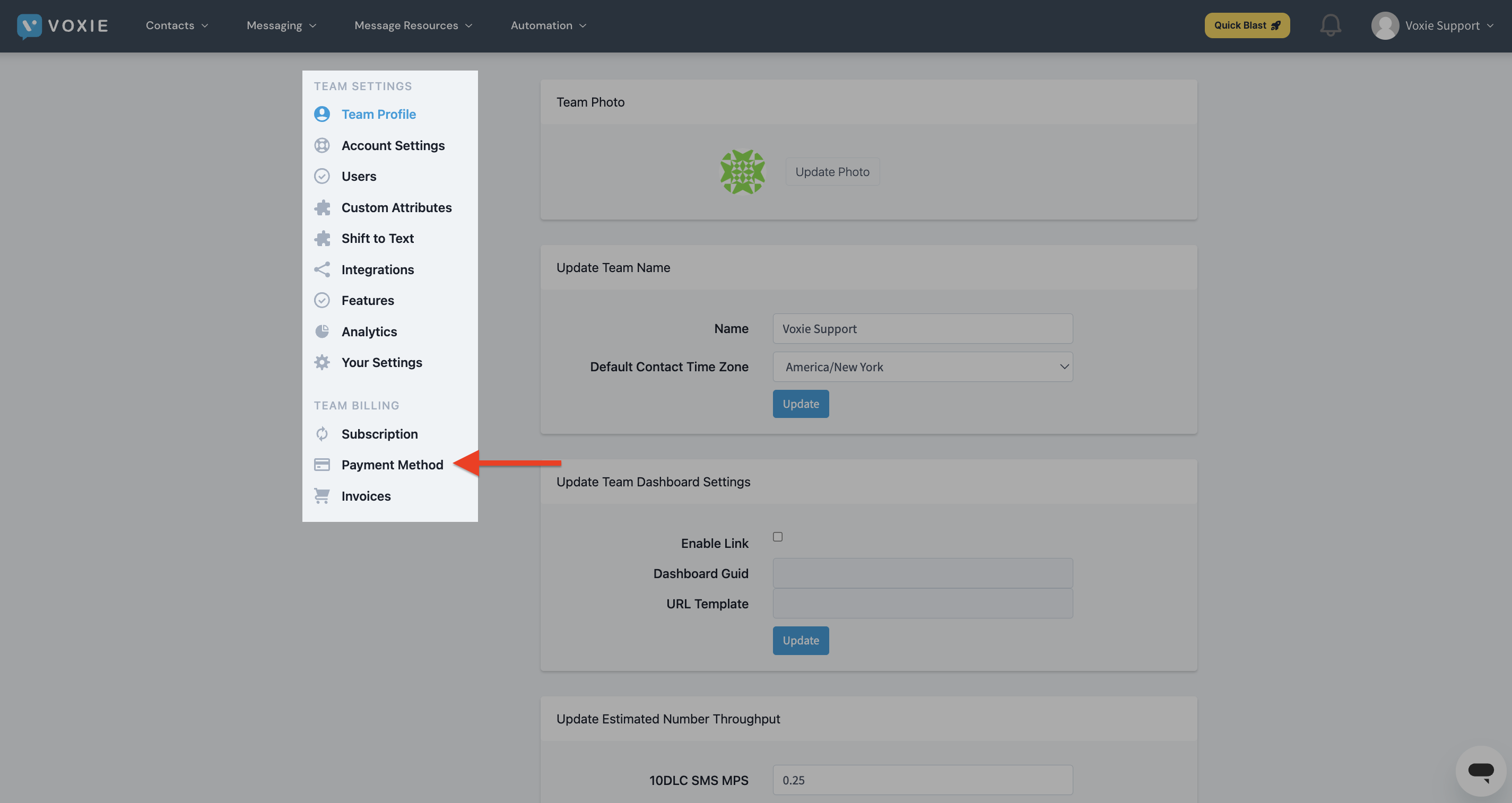 Here is where you will update your credit card information, including the billing address. You can verify the last four digits of the current card on the account by looking at the top right corner.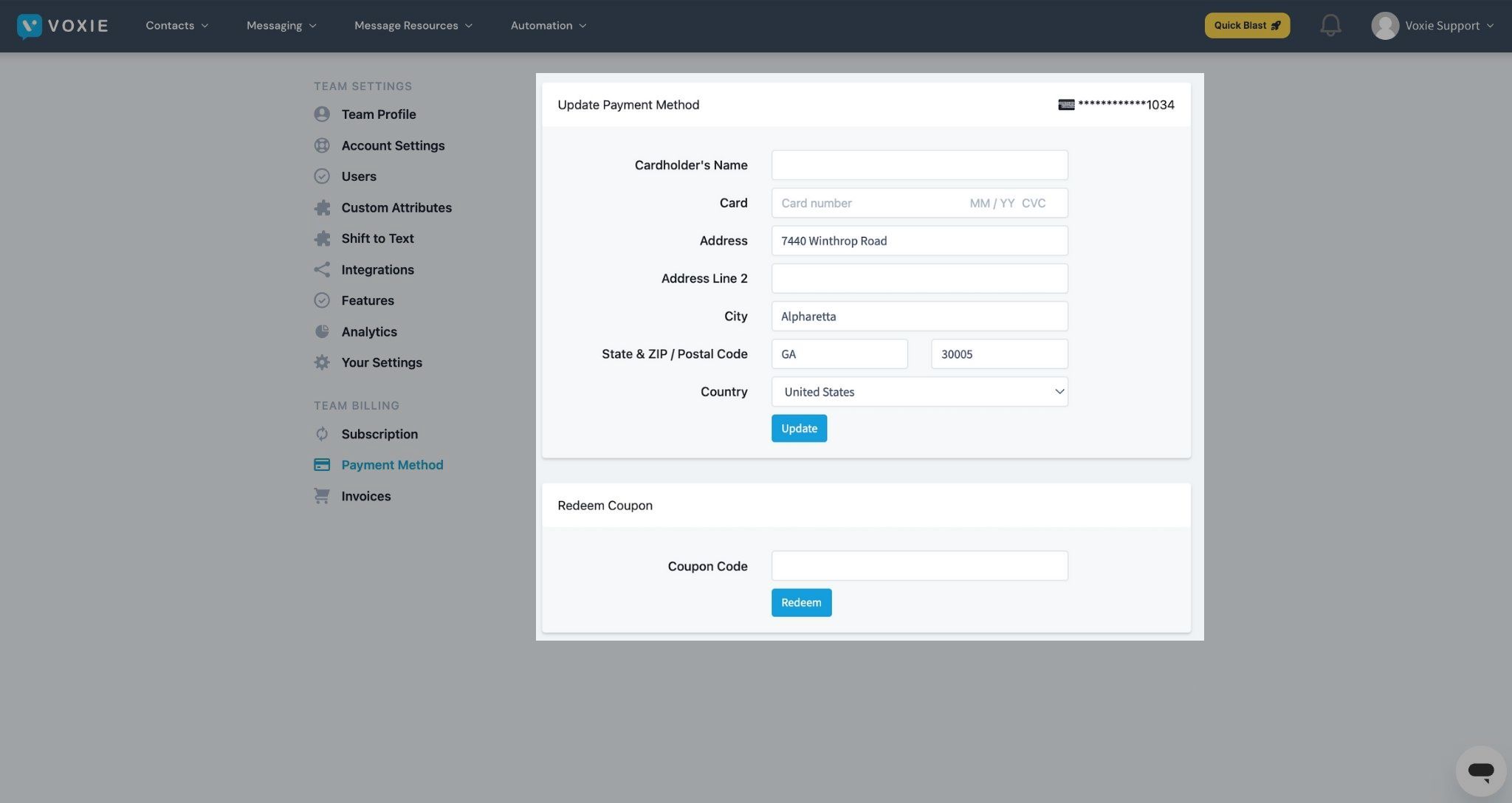 When you have input all the information, click the blue update button in order to save your changes.